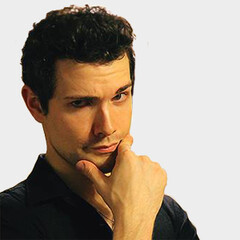 Spike O'Laochdha
Comic and Concept Artist for Hire
Edison, NJ, United States
Summary
Prolific artist wielding a diverse and dynamic skill set whose work represents an amalgamation of cultural influences. This fusion of Eastern and Western illustrative styles creates a notably distinct aesthetic -- one which captures a surface complexity, yet fundamental simplicity in all subjects. From comics to magazines, painting to identity branding, delivery of high-quality work is assured, individually crafted to suit each project's unique creative vision.
Skills
Digital Painting
Illustration
Storyboarding
Typography
Graphic Design
Comic Art
Writing
Book Cover Illustration
Software proficiency
Experience
Founder/Principal Artist at Spike O. Illustration

Remote, United States of America

Founder, operator, and principal artist of freelance graphic art company Spike O. Illustration. Establishing fluid, lasting relationships with clients (e.g., independent contractors to multinational firms) to fulfill aesthetic needs, while delivering quality imagery in a timely manner. Specializing in comic books and concept art, range also spans to projects in advertising, editorial, and web. Experienced in managing art teams of several freelance contractors on larger projects.

Principal Artist and Co-founder at Forty-six & Two

United States of America

Co-founder, principal artist and art director of "Borrowed Time" anthology- comic series. Adapting writer's stories into multiple art styles, while collaborating with and managing a team of artists to ensure that each story has a unique aesthetic. Responsible for series' graphic design and pre-press.

Scrimshaw at Cartel Comics

United States of America

Letterer and graphic designer of comic series "Scrimshaw." Responsible for timely turnaround of lettered pages and all pre-press responsibilities, including re-compositing pages for a variety of print runs, formats, and compilations. Illustrator of alternate covers for newest four-issue arc "Battle for Flower Palace."

The Searcher at BL Dwyer Publications

Los Angeles, CA, United States of America

November 2015 - April 2017

Pencil and ink artist on BL Dwyer's fantasy series "The Searcher". Beginning as color flatter for first issue, duties expanded to primary artwork for Issue 2+. Partial emulation of establishing artist's style required in foundation drawings.

Gs and Subject D-17 at XIX Lies Productions

Woodbridge, VA, United States of America

December 2013 - January 2016

Artist on flagship titles "Gs" and "Subject D-17". Required to alter visual style to appropriately suit each title. Responsible for all artistic duties on both titles, including lettering and pre-press.